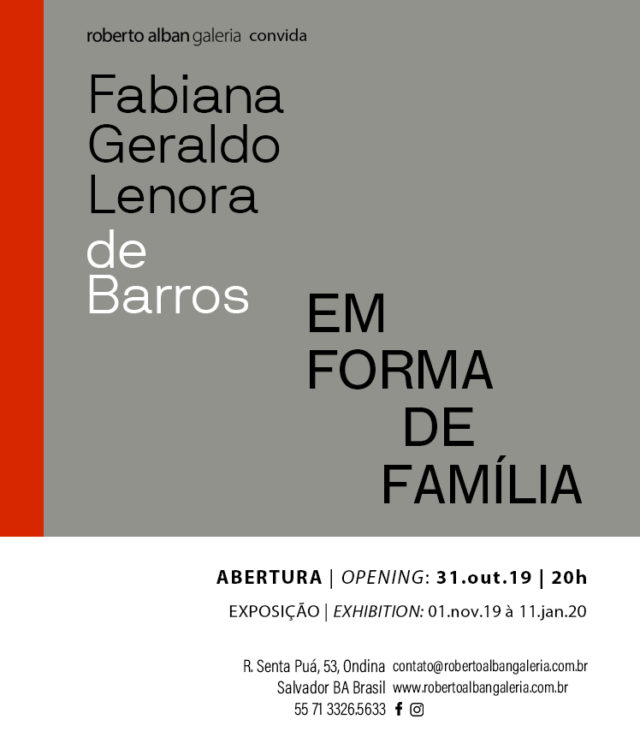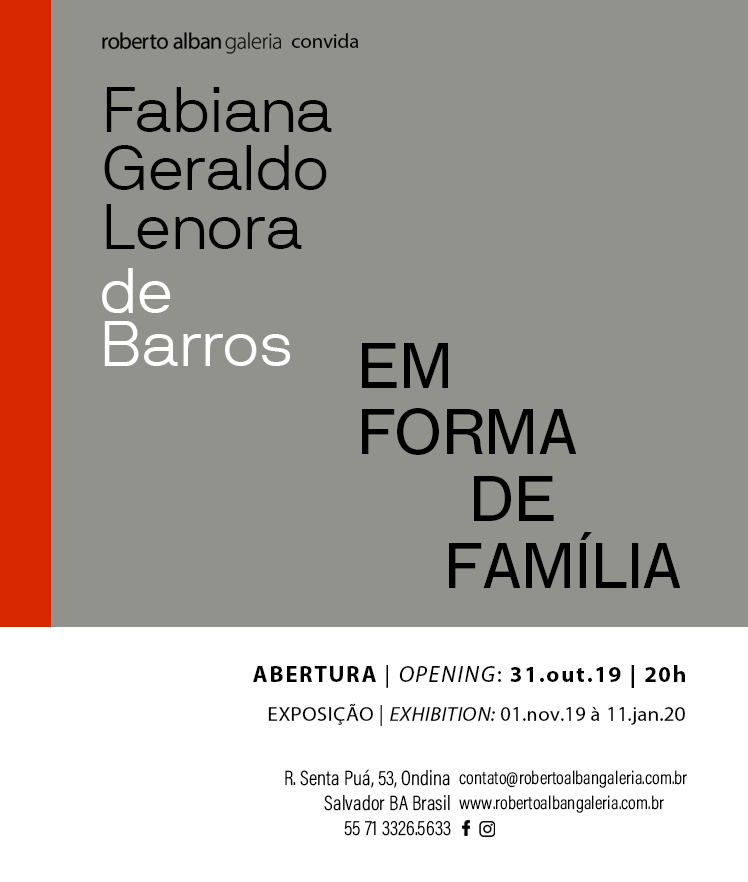 Em forma de Família [In the form of a Family] - Galeria Roberto Alban, Salvador de Bahia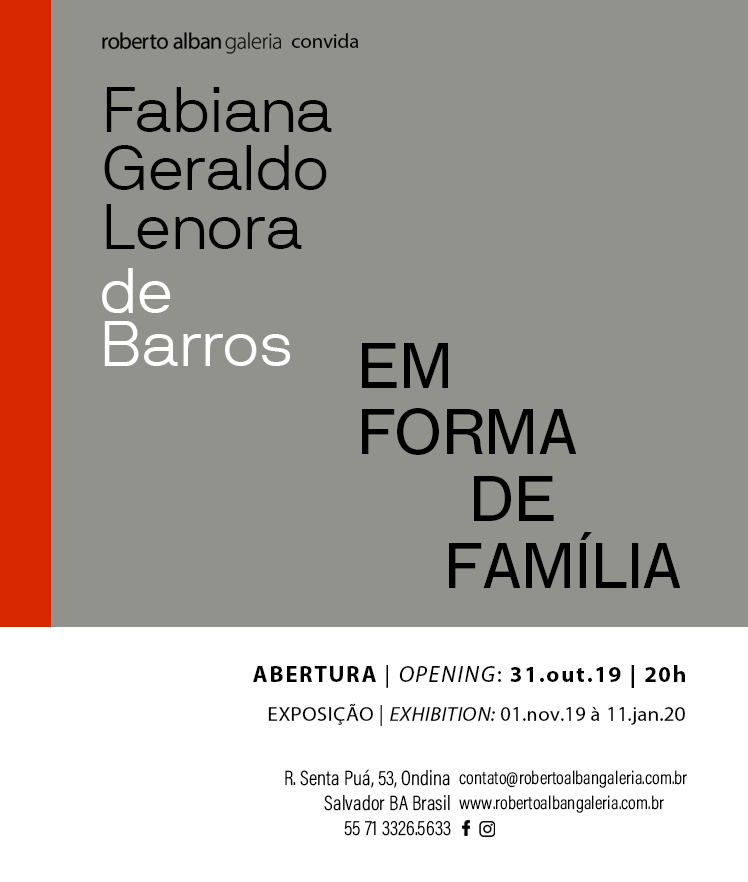 Abertura/Opening: 31.10.2019 – 20h
Exposição/Exhibition: 01.11.2019 à 11.01.2020
http://www.robertoalbangaleria.com.br
Geraldo de Barros (1923-1998) has played a decisive role in the Brazilian contemporary art scene. Being world-renowned for his pioneering work in abstract photography, he is one of the founders of the Concrete Art movement, an important designer and, also, he is the father of two artists: Lenora e Fabiana.
At the invitation of Roberto Alban Art Gallery, the exhibition Em forma de Família [In the form of a Family] reassembles for the first time a significant group of their artworks. The title of the exhibition is also the title of a poem by Lenora, for whom identity is at the center of artistic expression. Her photographs and her videos confront us with an image of herself with which she's always playing, deflecting and challenging between the intimacy of the confession and the explosion of the unveiling.
Fabiana, in her turn, explores the intensity of human relations, which she wants to be experienced without hierarchies. Her Fiteiro Cultural, both an art studio and a mobile exhibition space, allows the artist to be available, vulnerable, to invite the other to her universe made by simple and constructive forms.
The identity, both intimate and social, and the building (from Heidegger's concept of Bauen) are clearly present in Geraldo's work. His famous Fotoformas, photographs taken between 1946 and 1951, have deeply transformed the history of Brazilian photography when they came out in 1951.
His last photographs, the series Sobras, with several unpublished artworks produced in collaboration with the Instituto Moreira Salles, reveals an artist that always defied the boundaries between the public and the private, and who has consistently integrated notions of alterity, sharing and social responsibility in his work. This is evidenced by the UNILABOR furniture, with its accurate and modular design, produced according to revolutionaries and collectivists principles. Icon of a spirit inherited from the Bauhaus, the chair could also carry the subtitle of the exhibition Em Forma de Família [In the Form of a Family]: this furniture, seen by Geraldo as something charged of utopia, becomes a retrospective space to Lenora (PUSSY chair) and an exchange platform to Fabiana (Travel Agency Aller-Re/Tour).
The natural way with which the works interact with each other is a testimony of the power of family ties and the force of the art as a legacy to be passed on from one generation to another.
Catalogue available:
http://www.robertoalbangaleria.com.br/catalogo/em-forma-de-familia